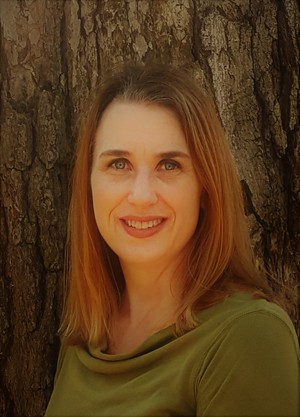 Charmaine Singletary, Physical Therapist
​

Charmaine received her physical therapy degree from Marquette University in 1996. She spent the first 2 years of her career as a staff physical therapist in a hospital where she was introduced to every phase of rehabilitation from acute care to chronic pain management. She spent the next 16+ years in a multi-disciplinary outpatient spine center, specializing in the treatment of people with spine pain. She started her manual therapy career in 2000 with courses such as muscle energy technique, myofascial release technique and craniosacral therapy. She was introduced to Strain Counterstrain (SCS) in 2004 and quickly found an affinity toward this simple yet effective technique.
SCS is a revolutionary painless, manual therapy technique for the treatment of pain and joint dysfunction. It is a multi-system approach for treatment of the whole body utilizing the body's facial system. Charmaine is an accredited provider of SCS by the Jones Institute, the originators of the SCS technique.
Charmaine has a special interest in treating those that have failed traditional therapies, especially those that seem to elude a definitive diagnosis. She started Ayni Services LLC in 2012 in response to a growing need to treat this population outside of the traditional health care system, where she has the freedom to spend as much time as needed with each patient.
MISSION = Ayni Services LLC is an accredited physical therapy provider for the manual therapy technique Strain Counterstrain (SCS). SCS is a revolutionary gentle, hands-on and pain free treatment for acute and chronic pain. Healing is facilitated by placing or guiding the body in a position of comfort and ease, allowing the body to make its own correction. The innate gentleness of the treatment makes this technique a good choice for everyone, including the fragile, chronically ill or the elderly. I am dedicated to providing an individualized solution to your pain, enabling improved mobility and body function for an improved quality of life.
Read more about Strain Counterstrain and its benefits by clicking the SCS tab above or visiting
www.jiscs.com
. Amazing videos of SCS at work are now available on YouTube, please click
here
!
Charmaine also has extensive training in several areas of alternative medicine. She is a Reiki Master/Teacher and full mesa-carrying shamanic practitioner of the Inca tradition. Her insight to the energy body assists her work as a physical therapist by identifying barriers to healing.
"It is my belief that the physical body is intrinsically dependent upon the health and well-being of the energetic body. Therefore, my approach to therapy/healing is unique. My experience of West meets East medicine enables the body to restore balance, harmony =
Ayni
."
New location:
3158 N Knoll Terrace
Wauwatosa, WI 53222
(One mile north of Mayfair Mall. Closest major intersection is Hwy 100 and Burleigh. Located on southeast corner of Auer and Knoll Terrace. Please park on Auer and use back entrance.)
Phone Number: 414-232-6132
text/html;charset=ISO-8859-1"/>